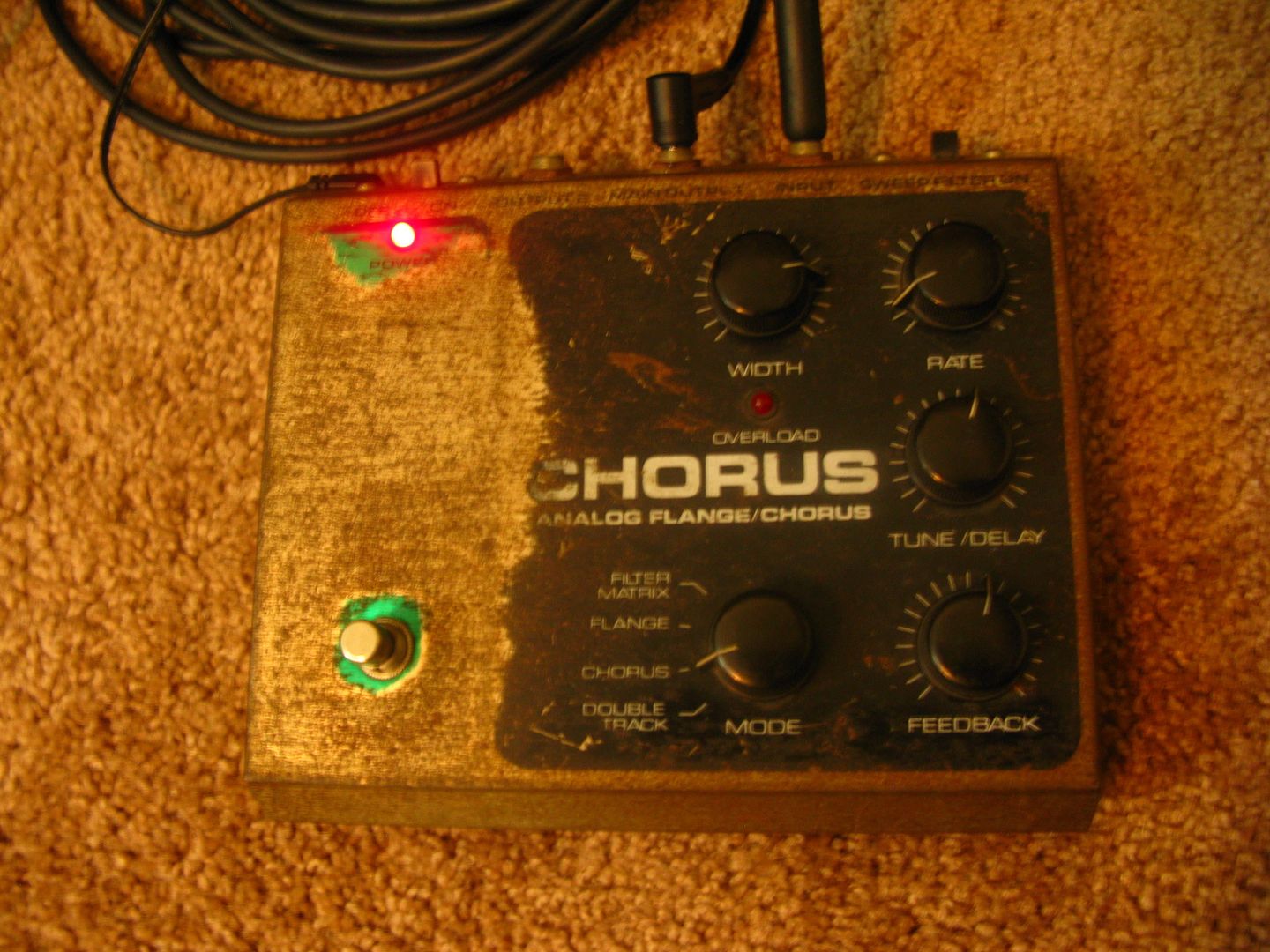 Ini adalah guitar effect pedal terbaru saya. Nama beliau adalah Polychorus keluaran Electro Harmonix. Beliau di lahirkan di New York City.
Beliau tidak hensem dan berkilau kilauam seperti pedal baru, tetapi bunyi yang dihasilkan oleh beliau sangat menusuk kalbu dan hati saya.
Kerana badan beliau yang dipenuhi karat atau dalam bahasa English 'rust', saya menamakan beliau "Rusty-kun"
Title:
chocolate
and
shit

Chocolate and shit comparison:Rusty-kun look just like shit. Shit I tell you!
Kurt Cobain kerap menggunakan pedal ini
In the "Bleach/Nevermind" days, Kurt's effects were normally (from Kurt's point of view looking down, right to left): DS-1 (DS-2), Small Clone chorus. Later it would be the DS-2, SansAmp,
Polychorus
, Small Clone, for example. The Grunge would be between the DS-2 and the Sansamp.
Setting for Kurt's Polychorus.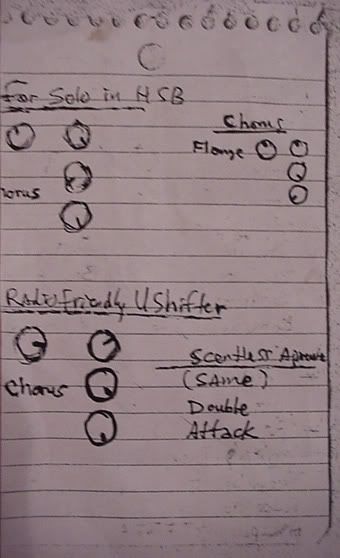 To know further about this gear visit the
Electro-Harmonix Website
.
"No music No Dream"
Peace!